Kuala Lumpur is not only famous for naturesque places and adventure spots but exotic street cuisines as well. Both locals and tourists love Malaysian street foods. The country is every foodie's favorite. More than high energy and spirit of shoppers/travelers you will love the hustle and bustle by the food lovers and the vendors at the food stalls. The street food stalls will give you a dining experience that cannot be substituted by luxurious restaurants.
If you are planning to visit Kula Lumpur then try the 7 popular street food listed by a destination management company in Malaysia. You cannot afford to miss them and do not worry as there will be no disappointment.
1. Nasi Lemak
Your visit to Malaysia will be incomplete if you do not try Nasi Lemak. It is Malaysia's national dish and is very delicious and aromatic. The lip-smacking dish comprises of the coconut milk infused rice, deep fried anchovies, a hard-boiled egg, a spicy shrimp paste, and groundnuts.
Most of the restaurants in Kula Lumpur serves fancier versions of a dish containing fried chicken. Nasi Lemak, a gastronomic delight always attracts people and hits the spot! Whether you are food freak or not, you will end up as Nasi Lemak lover after a single try.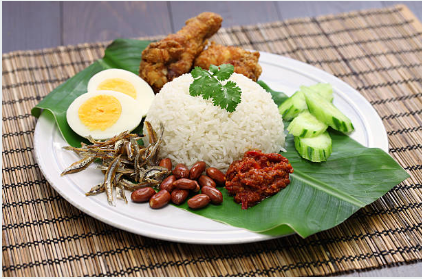 2. Ramly Burger
Ramly Burger is very common street food in Kuala Lumpur and is found across the whole of Malaysia. It is the favorite food item of the many Malaysians due to its distinctive charm and low price.
Ramly Burger highly satisfies a foodies' appetite and is simply a burger patty with mayonnaise, chili sauce, cucumber slices, and black pepper sauce. Some stalls also use egg and melted cheese as a stuffing. Try this burger and you are sure to keep licking your fingers. You will surely have multiple times by the end of your holiday in Kuala Lumpur.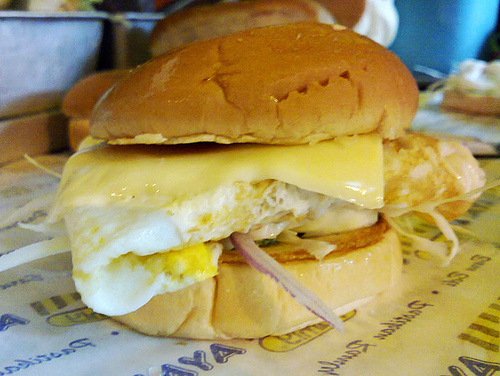 3. Ikan Bakar
Another tasty street food in Kuala Lumpur is Ikan Bakar, which is spicy, tangy and flavourful. The fish is wrapped in banana leaf and then grilled over a charcoal fire. Standing in front of the street stall the aroma of the spices and the banana leaf will increase your appetite.
The mouth-watering dish is served with the dip made of chopped chili, lime, and garlic. This barbeque fish cuisine will surely tantalize your taste buds and leave you mesmerized.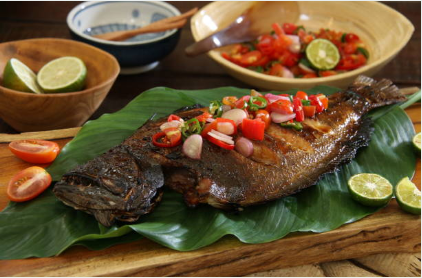 4. Lok Lok
Lok Lok the scrumptious, night street food of Kuala Lumpur is skewered bacon and sausages. Alternatives include pork liver, mushrooms, Chinese sausages, fish balls, and many others depending on the stall. Lok Lok is served with a variety of sauces and most vendors offer at least eight types of sauces.
Locals love this partially cooked food filled with cheese for their ease of availability and affordability. The food item is highly appealing to the eyes and is mostly available at night. Hence, missing this tasty food item when you visit Kuala Lumpur is a big loss!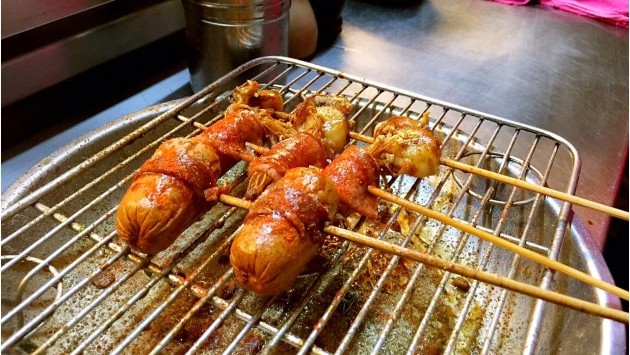 5. Rojak
Rojak also is known as the mixture in Malay is a very savory salad made of fried bean curds, boiled egg, vegetables, and other fritters. You can also try the sweeter version of this food made of fruits and vegetables.
Most stalls usually prepare Rojak with cucumber, pineapple, mango, and other fruit. Some shops also add sotong to enhance its flavor and garnish with groundnuts and shrimp paste. All three versions - hot, spicy and sweet are incredible and soul-soothing!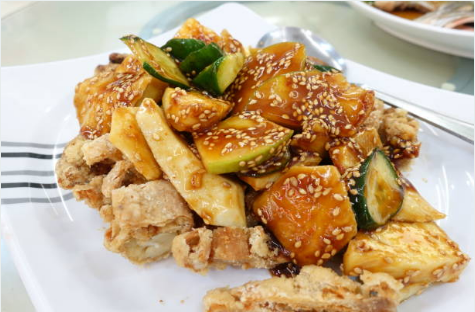 6. Roti Canai
Roti Canai is another popular street food in Kula Lumpur that is a great breakfast/lunch/dinner option for people with a busy morning schedule. This dish is a modified version of Indian Pancakes.
Besides, it is available in various forms such as fried flatbread or fried flatbread with egg. The hot roti Canai goes well with any kind of dip whether it is curry, dhal, sambar, and others. The food item is delicious and affordable by all classes of people.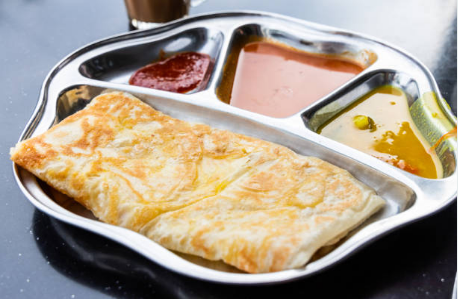 7. Satay
Satay or sate is the skewered meat meticulously grilled over a hot fire and served with peanut sauce, slices of cucumber and onions. There are multiple options of meat in satay including chicken, beef, and mutton.
People also love to have a rabbit and liver satay with compressed rice cakes. Depending on the stall you will get different types of satay and these delectable pieces are best enjoyed with friends and family.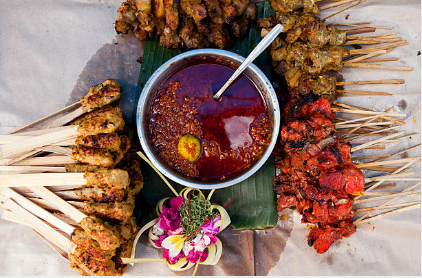 Wrap up
These are the 7 awesome street foods of Kuala Lumpur that you must try to make your holiday more enjoyable. Make some more memories enjoying the aromatic smell of the delicious food in popular street stalls and eat to your heart's content. However, to make the best of your holiday it is important to communicate with the best DMC in Kuala Lumpur Malaysia.
For more queries on best areas for street foods or holiday packages, you may contact GMTC - destination management company in Malaysia. We are happy to help you. We hope you enjoy both the ecstatic city and the delicious food.