Interested in Genting Highlands, Malaysia? Then this article is just for you. Located at just 45 minutes from the capital, the Genting Highland is one of the most popular tourist destinations in Malaysia. The picturesque appeal and the peaceful air of this hill station are accompanied by several unique attractions such as casinos and a large number of outdoor and indoor theme parks.
You can capture the incredible view of this place atop cable cars as well as bring out your inner thrill-seeker by riding a Flying Fox, a popular sport in Genting for the adventure lovers. The surrounding areas of Genting Highland are abundant with natural beauty. These rain-forests, natural waterfalls, and mountains are considered the gems of Genting Highland where tourists can enjoy adventurous activities of hiking and trekking.
This fusion of urban activities and natural beauty is rarely found, which makes Genting Highlands a top travel destination in Malaysia. Since the place can cater to both nature lovers and urban dwellers, tour operators in Malaysia curate specific tour packages for Genting Highland, Malaysia.
Top Things To Do In Genting Highlands Malaysia:
Welcome Winter at Snow World
Experience a winter wonderland in the tropical weather of Malaysia only at Snow World, a European themed winter village in Genting. A complete package with lively snowfalls, warm igloos, and ancient Roman castle relics. The most popular of them all is the Toboggan style slide which is fancied by both kids and adults alike.
This winter wonderland is a novel experience with realistically changing day-to-night sceneries. So don your gloves and hats, enjoy the atmosphere and remember to pose in front of the igloo houses.
The place opens from 10:00 am to 10:30 p.m on weekdays and 9 am to 11:30 pm on weekdays. While the pricing of the place is set into two divisions of Malaysians and Non-Malaysians and are different for an adult, a kid, and a senior citizen. For Malaysian adults, kids and senior citizens, the prices are at RM40, RM30, and RM30 and for Non-Malaysians it is RM50, RM40, and RM40.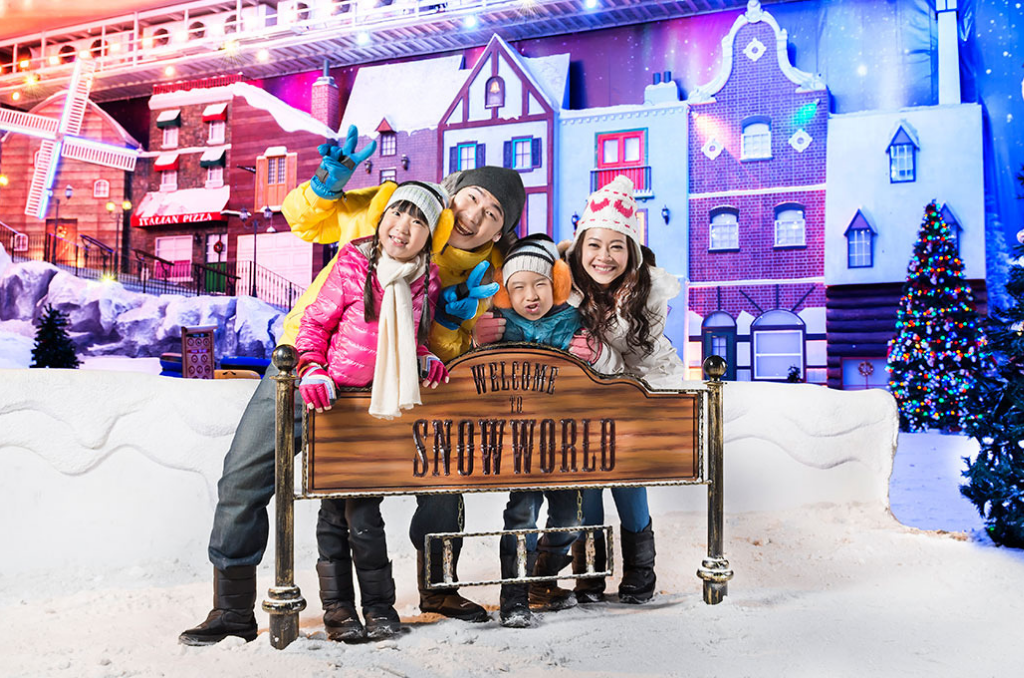 Battle It Out at The Void
A first state-of-the-art technology in Asia, the Void was launched at Level 1 of the First World Plaza at Resorts World Genting, after gaining popularity all over the world. This fully immersive virtual reality experience comes packed with Hollywood characters and story-lines combined through physical stages with the help of multi-sensory effects.
At The Void, you are briefed and strapped to the VR gear, which essentially consists of backpack attached to a vest and a VR headset that covers your eyes and ears with a display, microphone, and other functions built in. The whole thing is Void's proprietary designed equipment to provide you with the best of experiences.
Presently, The Void has Star Wars TM: Secrets of the Empire, Ralph Breaks VR, Nicodemus: Demon of Evanishment, and Ghost-busters are open for guests. Of these, you can only buy tickets for Star Wars online from Resorts World Genting's official website, the rest are available on the counter. The prices for the above are set at RM 130 for Star Wars and Ralph Breaks VR, while you only need to pay RM 90 for the other two. So if you are a VR enthusiast or a Star Wars fan, this is something you wouldn't want to miss.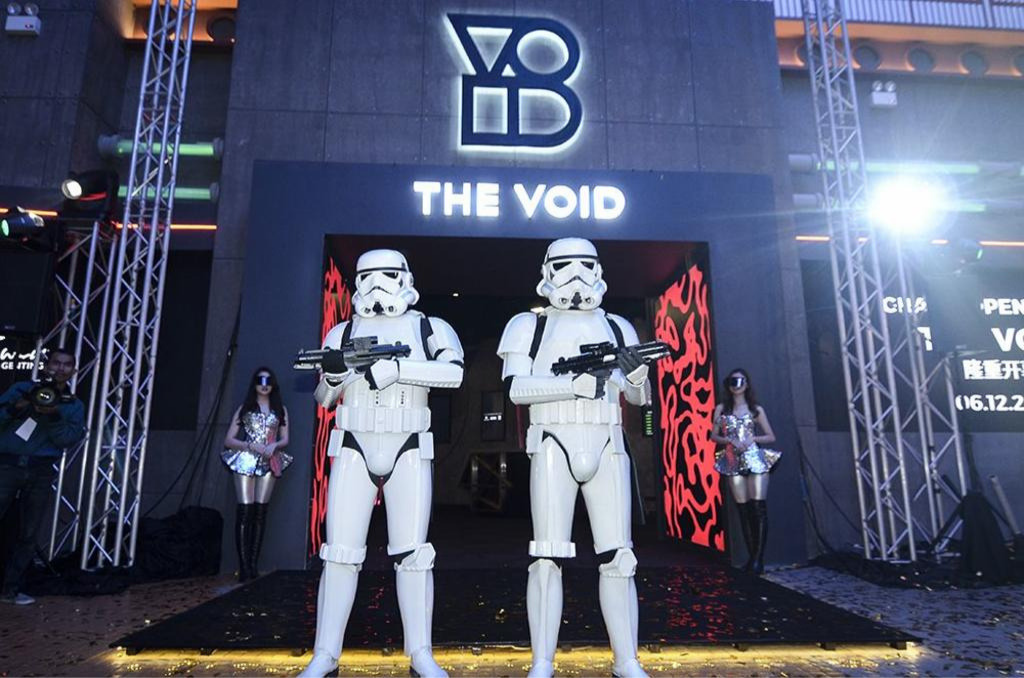 Experience the Magic at Skytropolis
An indoor theme park, Skytropilis is again located at the First World Plaza and spans over an area of 400,000 sq ft. This family friendly theme park promises endless fun and cherishing memories for every member in the family.
The park encompasses numerous stellar attractions and more than 20 exciting and fun rides for the whole family. Make sure to revisit your childhood nostalgia with the classic carousel ride inside the theme park. For a more romantic setting, you can take a 10 minute gondola cable car ride aboard the Awana Skyway gondola and enjoy the nippy Genting air.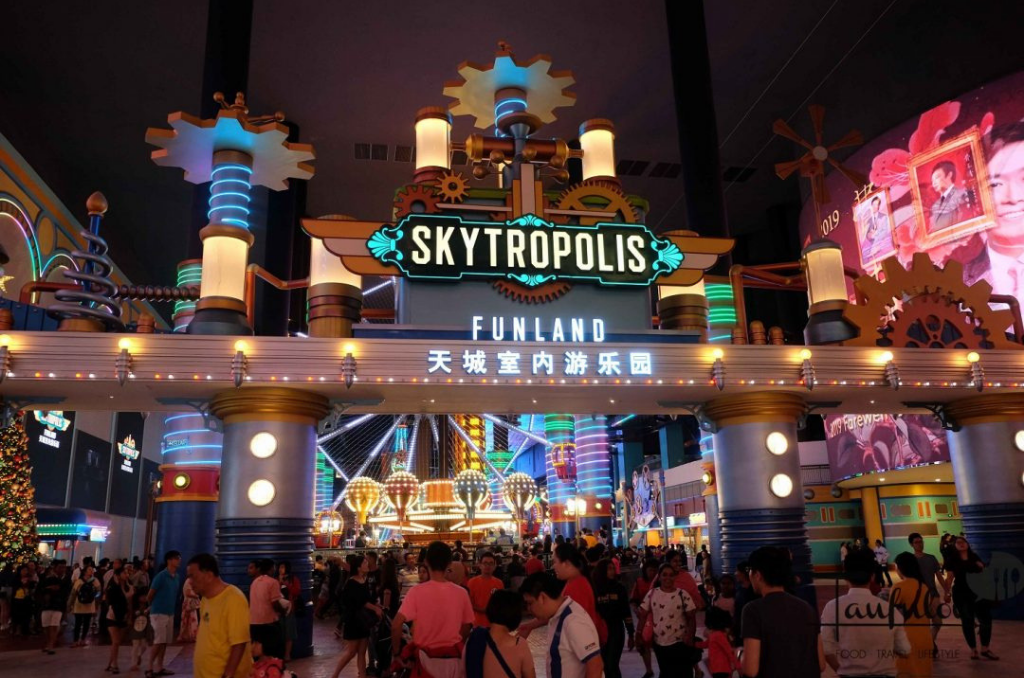 Get Mesmerized by Sky Symphony
Genting's own Theater of Light and Sound, the Sky Symphony is located on Level 1 of the Sky Avenue in Resorts World Genting. This magnificent atrium showcases an extraordinary orchestra of audio, visual and motion graphics programming.
This family-friendly spectacular visual storytelling experience lasts for about 15 minutes and is performed every day with a two-hour gap from 10 am to 6 pm and an hour gap from 6 pm until midnight.
The whole tell-tale is performed through 1,001 winch balls suspended from the four-level ceiling along with gigantic screens around the whole atrium. The whole performance is accompanied by astounding cinematic visuals and original music mix.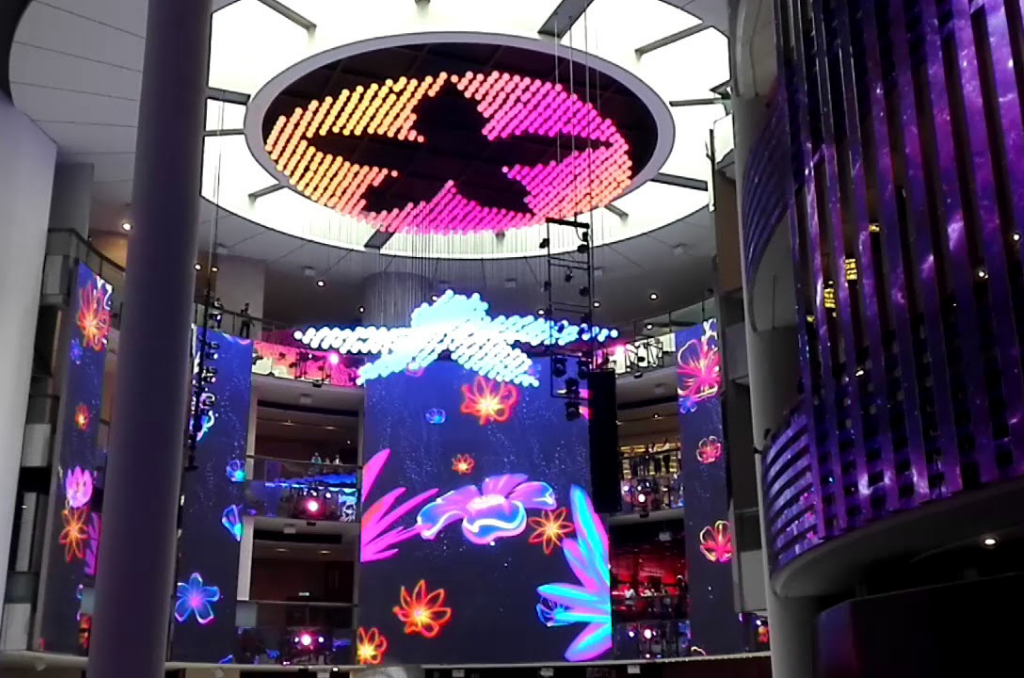 Trek through Fashion Forest
Walk through a nature walk trail in one of Malaysia's oldest rain-forests, which is uniquely named Fashion Forest. The forest covers two trails- one main trail of around 350 m and the other 150 m side trail. The best part is, the trail walks through 130 million years old rainforest of the Titiwangsa mountain range and this fact is utterly enchanting.
The walks begin every morning at 9 am- 11:30 am and costs around RM 75 and RM 65 for adults and kids respectively. The aim of the Fashion Forest is to bring in the world of nature and digital together. To emphasize their motto, the creators behind this concept have sure that internet connectivity is available in all parts of the trek.
The trek has been conceptualized by Resorts World Genting and Treks, a consultancy that designs nature activities and creates programs in Genting Highlands. The trail starts from at Awana Hotel Genting's Longhouse and ends at the Awana golf course.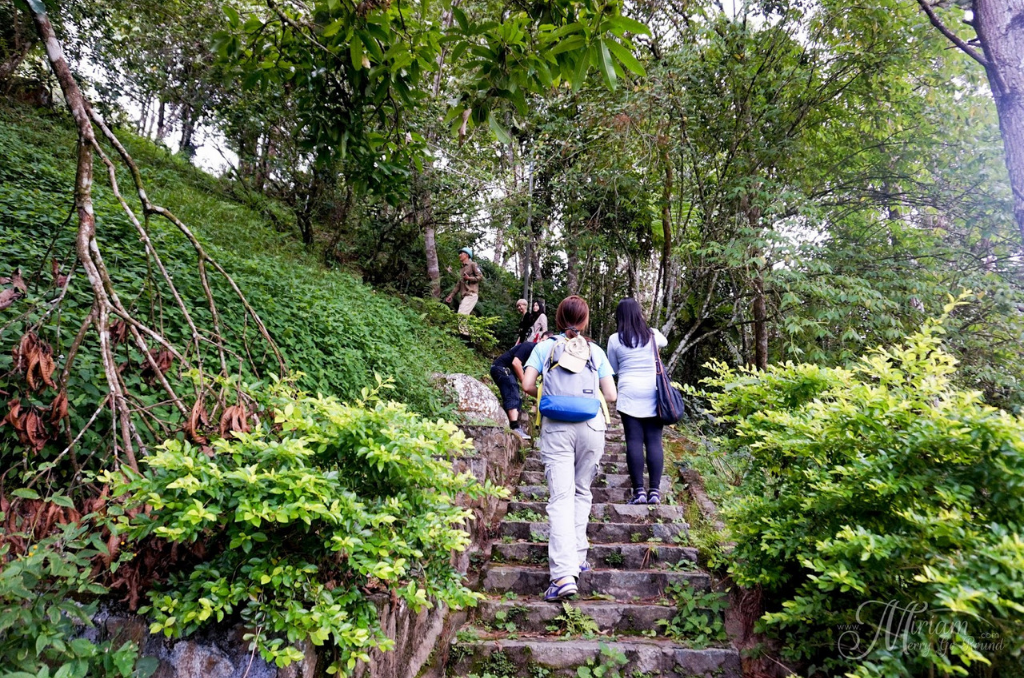 Kneel at Chin Swee Cave Temple
This temple is located at the woodlands of Genting Highland which is stretched across 28 acres. Erected in the remembrance of Fujian deity Chin Swee by the Taoist community of Malaysia, the temple is serene and beautiful. Master Chin Swee was a powerful preacher of Malaysia who is said to be able to bring in the rain as well as drive off the evil spirits.
This cave temple is absolutely magnificent in structure and foundation even though it is an ancient site. The building still stands proud in the most scenic locations in Genting and has a serene air around it. Not only is the place religiously abundant, but it is also extremely photogenic as well.
The iconic nine-storey lamp-lit pagoda, the open-air SkyTerrace, and a 15-meter tall statue of Buddha are few of the major landmarks that this scenic 28-acre plot of rocky forested land comprises within it. Among these, if you manage to climb up the whole 9 storeys, be ready to have a literal over the clouds experience.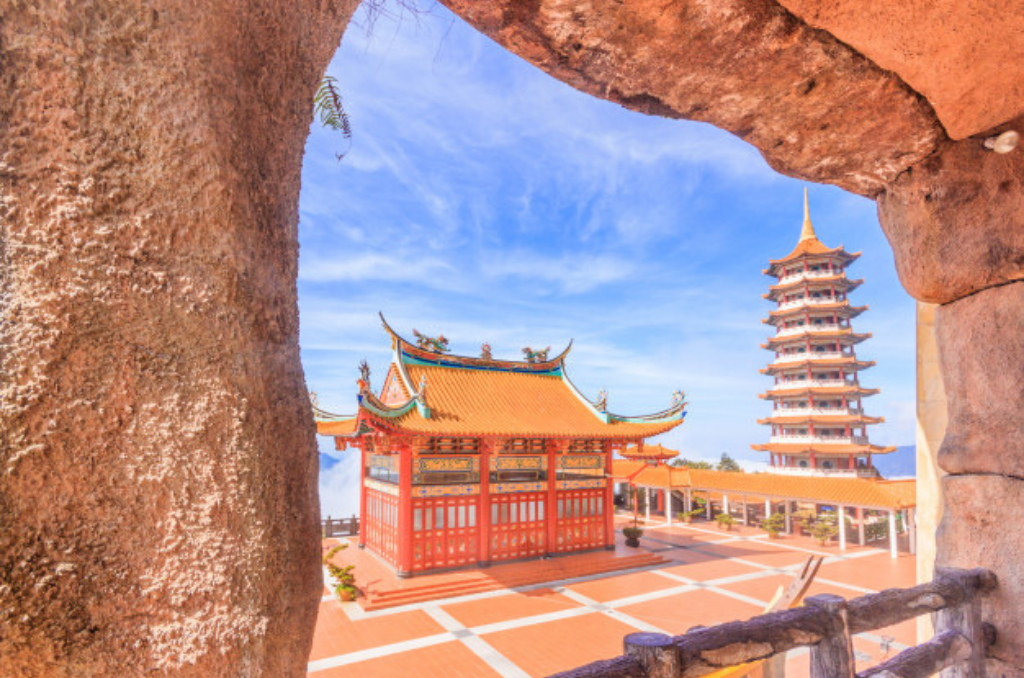 Party Away at Cloud 9
Good food, great vibes, and amazing music await you at Cloud 9, the upbeat nightlife spot in Malaysia. The place opens up at 7'o clock and remains open till 2 a.m. in the morning making it one of the most popular spots in Genting Highlands. The most attractive feature of the place is the interior of the 9 neon pillars that welcome you as you enter the lounge. The name derives from its setting as the lounge sits at a height of 1800 meters and the beautiful interiors of the place.
The whole area is divided into two- one for the dancing crowd and the other is for the quiet dwellers who are looking for a place to just relax and chat around with friends over soothing music and delicious food. As they say, Genting never sleeps as the fun is always around at Cloud 9.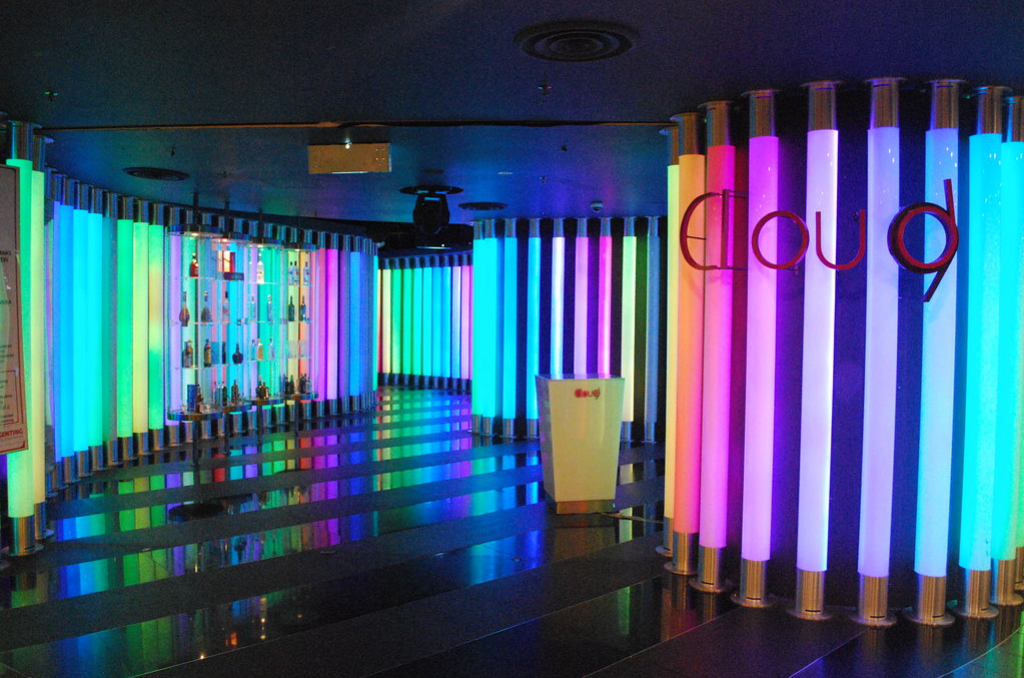 GMTC Tours and Travels Sdn Bhd is a popular DMC in Kuala Lumpur Malaysia that curates highly personalized itineraries for personal as well as corporate travels. Sit back and enjoy your tour and let us do that planning for you. Check out our curated itineraries here- http://www.gmtc.com.my/itinerary